Collaborations with Community
Collaboration with Rotary Hands across Water organization:
The collaboration with the Rotary Hands across Water organization, established to promote the cross-cultural school exchange and academic through water conservation.
On January 2020, an educational science program, with 8th-grade students from St. Michael School in Jaffa and 9th-grade students from Sharet in Netanya, was initiated under the auspices of the Rotary Hands across Water organization in cooperation with the Water Research Center (WRC). The pupils studied water and sanitation issues. Their project consisted of sampling tap water in their daily environment and bringing it to the hydrochemistry laboratory for analytical tests. During their visit to the WRC at TAU, our team introduced them to the hydrochemistry laboratory and the analytical instruments and gave them a tour inside the laboratory. Using the analytical analysis of their tap-water samples, we presented a scientific research process to assess water quality.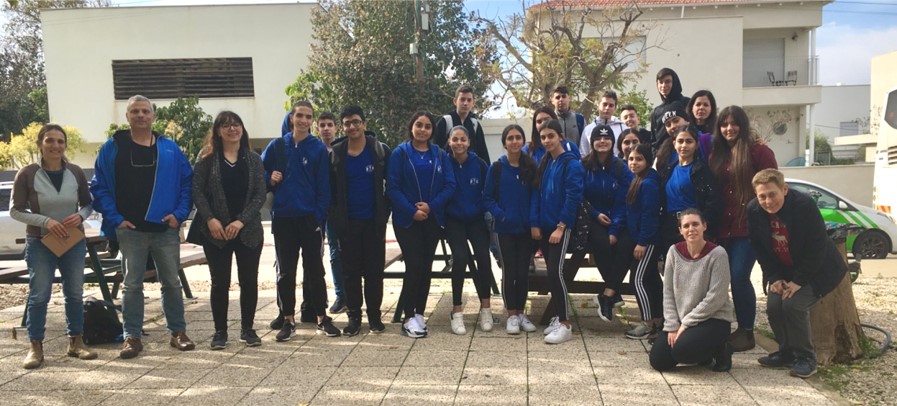 ​
Ort Singalovski Junior High
Water Research project
This unique collaboration between the WRC-TAU, the Raymond and Beverly Sackler Faculty of Exact Sciences and the Ort Singalovski Junior High School in Tel Aviv intends to expose pupils to academic research. The topic investigated by the young researchers is metal-contaminated water. Thereby they learn how to sample water, design a study, analyze data results and draw scientific conclusions. In addition, they participate in laboratory activities on campus, attend lectures given by TAU professors and take a challenging field trip led by the staff of WRC-TAU.
Educational tour HaYarkon-Park full album
​