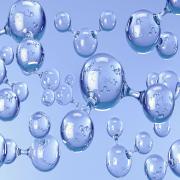 The Unit of Environmental Chemistry
Our environment is loaded each year with new chemical fragments. These chemical fragments flow to the natural environment and their appearance can dramatically impact both the natural environment and human health. At the Unit of Environmental Chemistry, we are studying the occurrence and the chemico-physical fate of these persistent molecules, by examining their degradability, biodegradability and toxicity.
The Unit of Water Technologies
The Water Tech Unit was established to provide research and learnings for developing and adopting innovative solutions and technologies to improve water and wastewater quality. Activities are focused on laboratory and field (pilot) research. The unit focuses on applicable solutions and processes locally and worldwide, with emphasis on developing sustainable water technologies, for typical and marginal water & wastewater with high organic load, salinity, metal, or any other contaminate. The technologies developed at the unit target Hybrid ultraviolet (UV), Advanced Oxidation Processes (AOPs) & Biological Treatment, with numerous applications for a new generation of AOPs.
Moshe Mirilashvili Institute for Applied Water Studies
Tel Aviv University (TAU) recently established an institute inside the WRC, which was generously supported by Dr. Mikhael Mirilashvili for Applied Water Studies. The Moshe Mirilashvili Institute will pursue the following activities:
Support outstanding researchers: To support and promote original research aimed at the development of pioneering water treatment technologies that will ensure a high-quality global water supply for drinking and agricultural purposes; To reinforce the standing of Israel and TAU as a world powerhouse in innovative water R&D.
Establish & strengthen international ties: To expand international cooperative ties between TAU, regional/national water authorities, and leading universities around the world. The Institute will aim to establish partnerships with leading research and regulatory bodies around the world in order to push the frontier of scientific knowledge forward toward new and cutting-edge possibilities.
Award fellowships to exceptional graduate students and postdoc.
The Water Sanitation and Hygiene (WASH) Unit
Water is the core for human survival and is critical for sustainable, socio-economic development and healthy ecosystems. Water, includes in the WASH term, which is standing for Water Sanitation and Hygiene. The concept is to group together water supply, sanitation, and hygiene, as it is understandable that the mutual impact is overlap strongly. The benefits of having access to an improved drinking water source must be accompanied by access to improved sanitation and good hygiene practices. It is well agreed that addressing deficiencies in each area together, promote a strong positive impact on public health, and is vital for reducing the global burden of water-borne diseases. And even more, besides the immediate advantages of improving WASH practices, it has wider socio-economic impacts, particularly for women and girls.
The United Nations recognized access to water and sanitation as human rights. WASH practices consider the fundamental nature of every person's basic life, therefore universal, affordable and sustainable access to WASH, is a key issue within the SDGs. To achieve this universal situation, there is a strong need for the right systems including well-resourced, resilient behavior, capable institutions delivering services with the appropriate integrated water management. The WASH Unit at the WRC-TAU initiates studies in developing countries and regions (Africa and Israel), which are environmentally "weak", aiming to decrease the severe damage to local public health and to enable access to high-quality drinking water.